Profitmaster Conference and Business Tour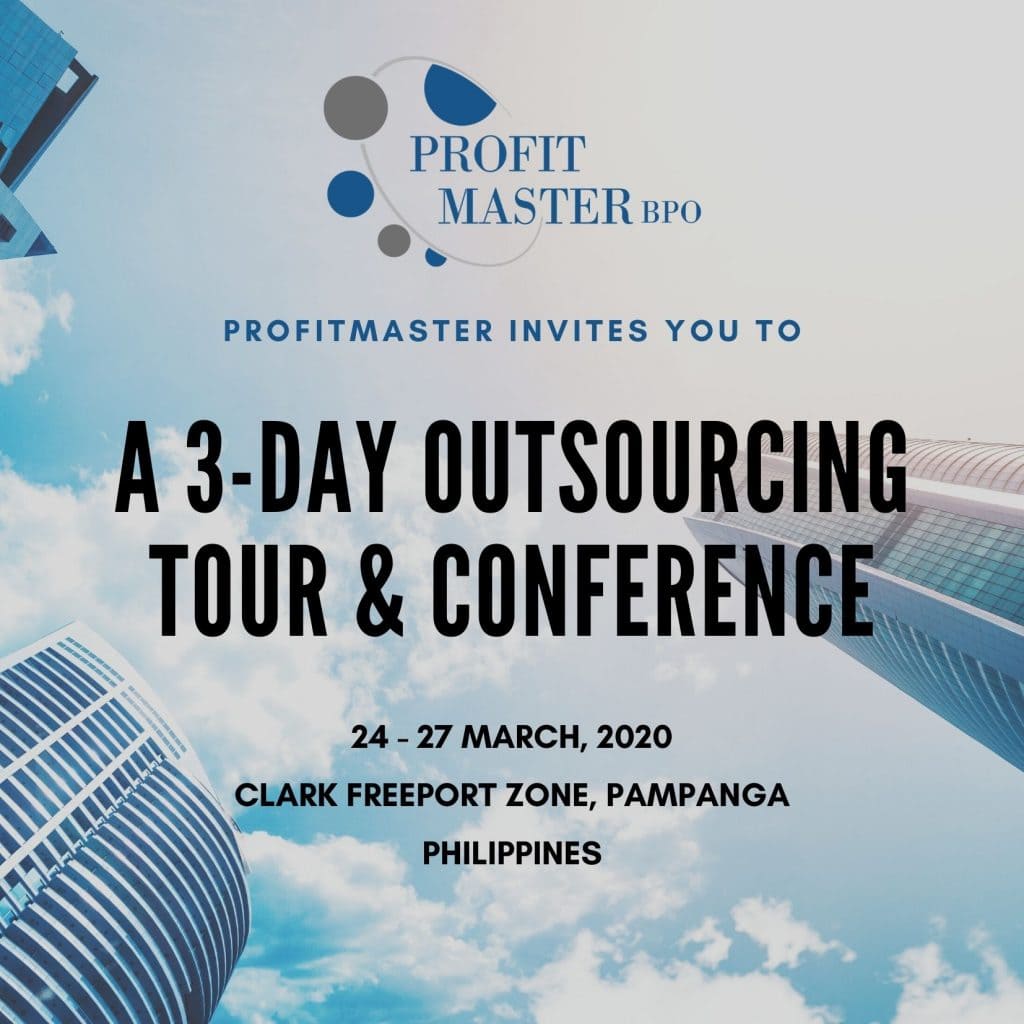 Come and meet us in the Philippines!
We advise that our business tour has been cancelled / postpone due to Corona virus pandemic.
Offshoring many of your administration processes provides one of the greatest profit improvement opportunities available to SME entrepreneurs today.
Our Philippines conference team will show you how you really can reduce staff costs by between 60% and 70% almost immediately and transfer those savings straight to your bottom line. Once you know how, it's easy!
You will learn firsthand how these services can be applied almost seamlessly into your organisation. You will learn how to access high quality, English-speaking, university educated staff who are committed and loyal to you and your business. You will learn how to use technology to work with these people over vast distances as if they were in the office alongside you.
Delegates will see the Profitmaster operation in full swing and visit other international companies to observe their operations. There is training on outsourcing and meetings with our management team as well presentations by local accounting and legal professionals on hand to explain how it all works. And of course, there is time to enjoy the famous Kapampangan cuisine and hospitality.
To ensure that we provide the best experience for you, this tour is limited to 10 attendees.
If you would like further information, and to get a copy of the tour brochure, please contact our Tour Coordinator Jennifer Quan on (07) 5680 7878 or email to j[email protected]