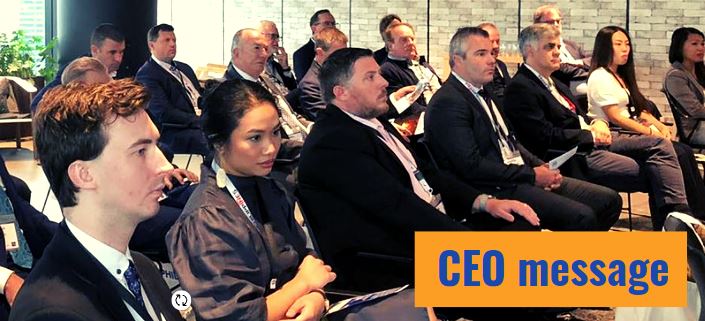 Well, it's the final quarter of the year. The 'Ber months in the Philippines have begun. I hope you are keeping well and, notwithstanding the continuing difficulties around us, you are beginning to look ahead to 2022 confidently and with positivity. 
My hope is that social interaction in our worldwide community will be in better shape next year. Are you noticing radio and television advertisements by international destinations, airlines and travel providers? I can't see them advertising just for brand awareness. I am beginning to feel optimism that we could be travelling again soon. Let's hope so! 
This month, our newsletter provides insight into the reality on what Profitmaster is doing about COVID-19 and the Philippines vaccination program. I'm big on this for a number of reasons but mainly because our clients need to know that we are very careful with the health of their offshore staff and families. 
Our employee, Jennifer Quan, shares the process she went through with our vaccination program. It is very different to what we are experiencing in Australia. Many people in the Philippines are finding the going tough. Vaccination rates are low and living costs are rising. 
Against this background, our management and staff have produced outstanding results. All staff are working in the office, no staff have lost their jobs due to the pandemic and the size of our team continues to grow. This is, without doubt, due to the continued ongoing support from our clients in Australia. 
At a national level, Business Process Outsourcing has remained very strong in the Philippines and is the biggest contributor to economic activity in the country. While Profitmaster has doubled our head count, some companies (for example Zoom) have tripled over the last 12 months. Interestingly, nearly 20% of all people employed in BPO roles globally are in the Philippines adding $26.7bn USD to the economy here. 
On the Australian side, our Australian-based team has grown over the last month to improve our communication and build profile within the Australian market. Make sure you like our new Facebook page at www.facebook.com/profitmasteroutsourcing.  
Richard Croaker, Chief Executive Officer