One of the most anticipated company events by every employee is the Year-End Party (YEP).
On the 23rd of December 2020, Profitmaster (PM) BPO, Inc. celebrated its YEP, amidst the pandemic, with the theme "Sparkles and Spirits".
This successful event was organized by PM's Social Media Committee (SMC), together with the Quarter (Q4) Committee.
The event was hosted by Kaye and Ynna. YEP was initiated by Richard Croaker, PM's CEO, and gave his warm speech followed by an Audio-Visual Presentation (AVP) prepared by Edsel and Xanthi.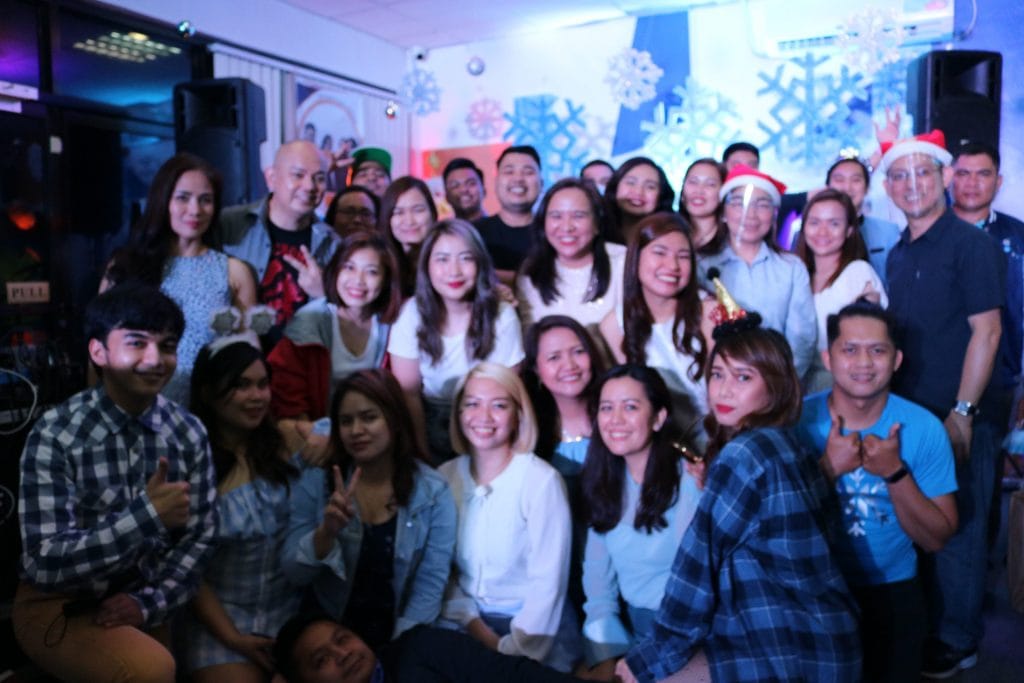 One of the highlights of the party is the PM's Got Talent 2 wherein employees are grouped from four (4) to seven (7) members and showcased their hidden talent(s). The following were the team members and their corresponding performance:
The first group was the Q4 Committee. Their chosen performance was Hand Mime with the background music of 'Joy to the World'.
The second group performed was the Social Media Committee. They danced in Trendy KPOP songs along with the upbeat Christmas songs which make their performance looks amazing.
The third group was the NO Boys Allowed. They also set the mood of the party as their catchy steps grooving with modern and retro songs.
The fourth group performed was the Boys Will Be Boys. The audience was in awe and amazed with their pitch-perfect voice as they sing 'Silent Night' in acoustic style with a twist.
The last group was the Newbies on the Block. PM's newbies showed us a cute and quality performance on which they were declared the winner of PM's Got Talent 2.
After the bang, sumptuous dinner was served and while enjoying the meal, PM Sessionistas serenaded us. This was the first time that the company did this and was streamed live on the official Facebook page of PM. The PM Jams lasted for almost one (1) hour and the views and are at high numbers.
The Management announced during the Facebook live streaming the winners of the Online Raffle.
The Management also recognized employees who have excelled and exceeded the expectations of the Company.
The party has gone crazy when the winners of the raffle prizes were announced.
One of the highlights of the YEP was, of course, the exchanged gifts.
YEP ended with the closing remarks of Michael Domingo, PM's Operations Manager, and toast.